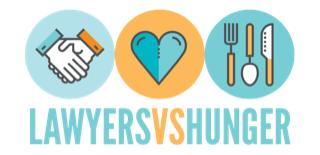 It's that time of year, our friends at Lawyers vs Hunger have graciously reached out to the community to help fill our shelves and assist thousands of less fortunate individuals that suffer from food insecurity in Placer County every month.
This act of generosity, known as Lawyers vs. Hunger, presented by the local law firms Medina McKelvey, Shimoda Law Corporation, Ortman Mediation, Ochi Law & Trust Associates, Holden Law Group, Moseley Collins, Downey Brand LLP, Boutin Jones, and Kennaday Leavitt Owensby PC; is greatly appreciated, as it helps us continue to feed children, seniors and families in our community who may otherwise go without meals this holiday season and struggle to make ends meet in the months ahead.
Donate now and Lawyers vs Hunger will match all donations up to a total of $7,900. Act fast as this opportunity will only be available until December 1.