We are here to SERVE. How Can We Help You?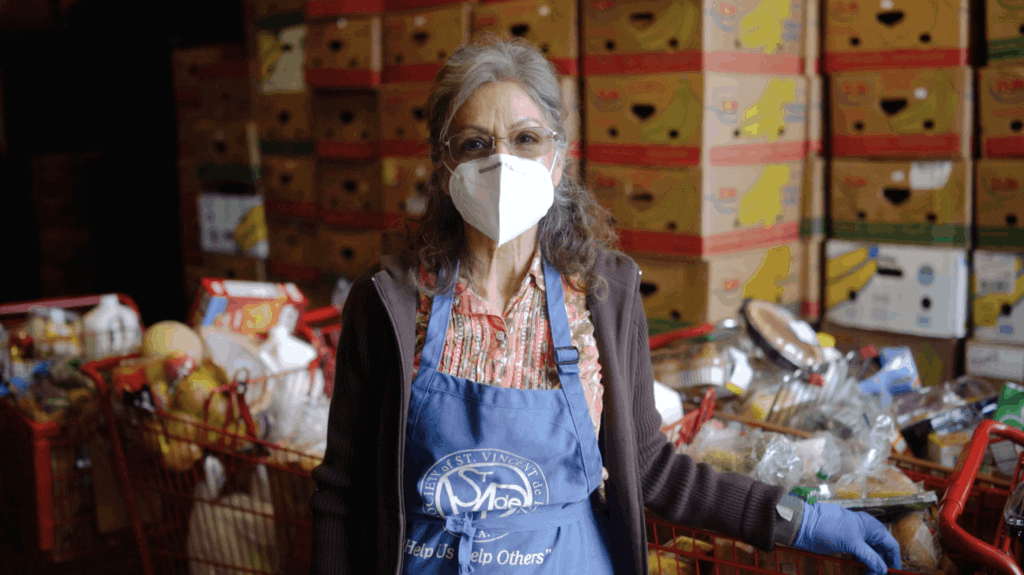 Each month, more than 670 local families (an estimated 1,900 individuals) receive supplemental groceries from the St. Vincent de Paul of Roseville Food Locker.

Throughout the week, our volunteers go out to local retail stores and pick up donations as assigned by the Placer Food Bank. Our volunteers also sort, bag, and load groceries into the cars of our clients, and we deliver groceries to homebound seniors and people with disabilities.
St Vincent de Paul of Roseville provides supplemental groceries through our Food Locker Program. Nutritional food is donated by generous grocers in our community through the "Feeding America" network and supplemented with donor funds allowing us to purchase food through our local Placer Food Bank. We also offer families with small children formula, baby food, and diapers for children up to 3 years of age as well as feminine hygiene products on request.
503 Giuseppe Court, Suite 8, Roseville, Ca 95678
Monday, Wednesday or Friday, 9 am-11 am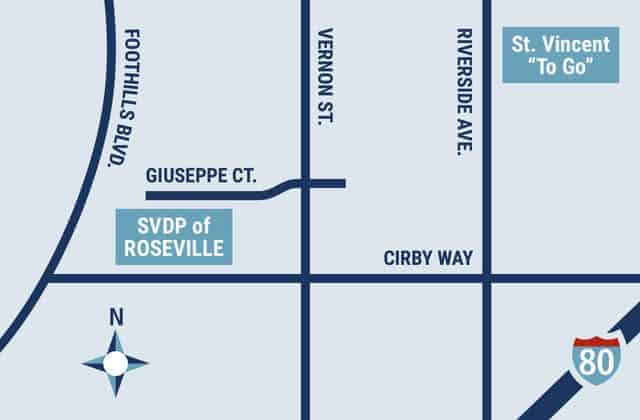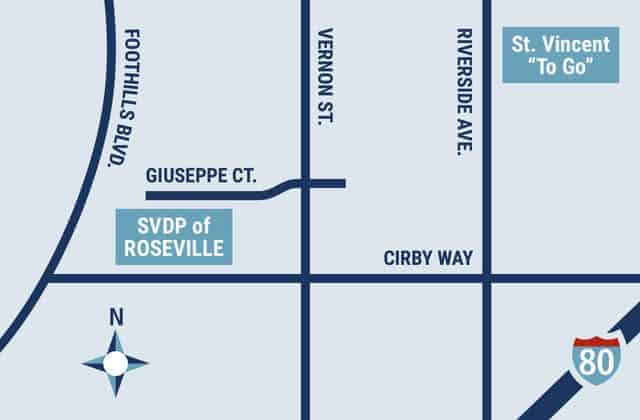 St. Vincent de Paul's TO GO serves a warm meal three days each week, and a cold meal two days a week. In collaboration with our community partners, The Salvation Army & First United Methodist Church, a free meal is available to both homeless and low-income individuals and families in Roseville every day of the week and helps to meet their basic nutritional needs. There is no application, nor ID requirement.
105 Bonita Street, Roseville, CA 95678
Tuesday, Wednesday Thursday from 12 pm -1:30pm
Saturday & Sunday from 2:30pm-4pm
BAGS Home Delivery Program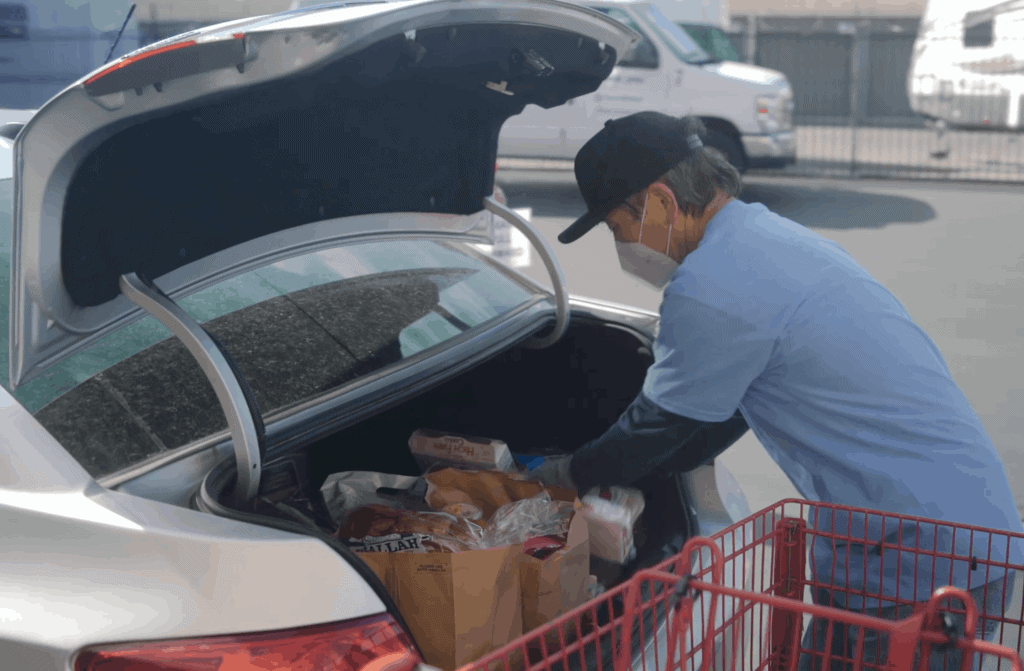 Applications available for homebound seniors and people with disabilities in the City of Roseville. St. Vincent de Paul of Roseville makes home grocery deliveries once a month.
Please call for details (916) 781-3303
Rent & Utility Assistance
Since 2018, St Vincent de Paul Roseville has helped many Placer County residents remain in their homes through rental and utility assistance. Funding availability is dependent upon current grant resources.
Call (916) 781-3303 for eligibility requirements and application.
School Backpacks & Supplies

Shoes & Coats
Hygiene Kits
Christmas Toys for Children
Thanksgiving Dinner Meal Ingredients
For additional community service resources in Placer County, go to Placer211.org or call 211.
If you need immediate assistance, call 211 or 1-833-DIAL211 or visit www.211conectingpoint.org