ST. VINCENT DE PAUL OF ROSEVILLE
Preventing Hunger & Homelessness Since 1983
Our Mission at St. Vincent de Paul of Roseville is to provide basic human services and programs to prevent hunger and homelessness.
ARE YOU HUNGRY? WE'RE HERE FOR YOU...
St. Vincent de Paul of Roseville
FOOD LOCKER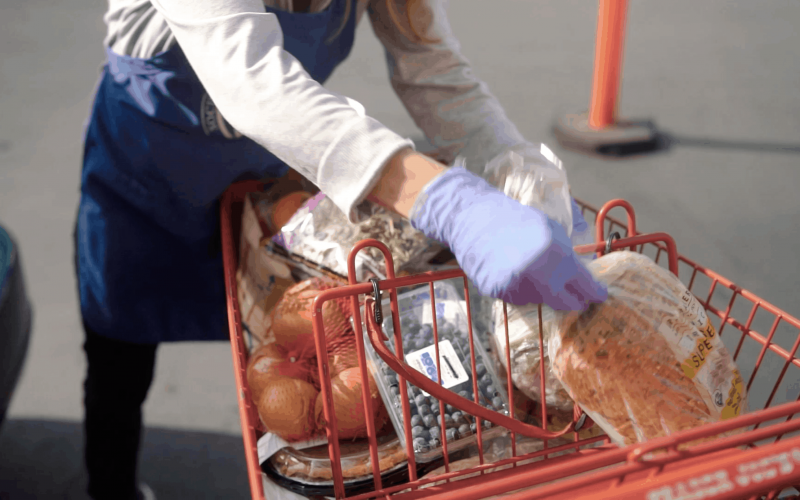 Drive-Thru Grocery Distribution
St Vincent de Paul of Roseville provides supplemental groceries through the Food Locker Program. Nutritional food is donated by generous grocers in our community through the "Feeding America" program and supplemented with donor funds allowing us to purchase food through our local Placer Food Bank. We offer families with small children formula, baby food and diapers for children up to 3 years of age as well.
Monday, Wednesday, Friday
9:00 AM- 11:00 AM
Serving South Placer County
503 Giuseppe Court, Suite 8, Roseville, Ca 95678
916-781-3303

St. Vincent de Paul of Roseville
TO GO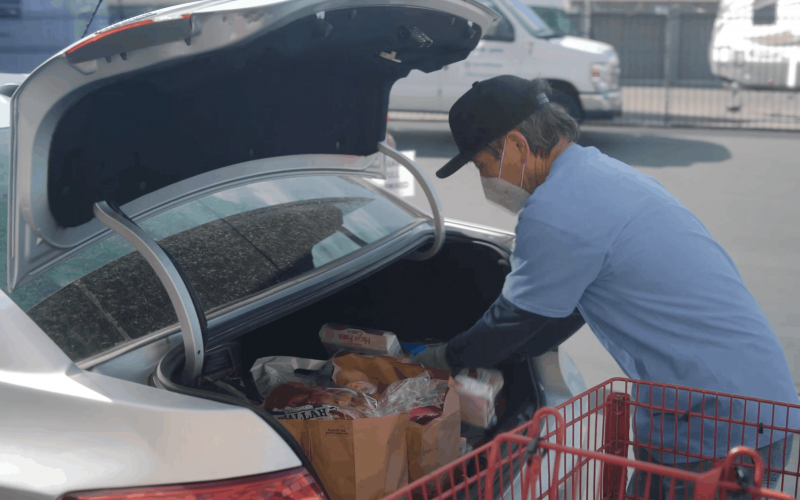 St. Vincent de Paul's TO GO serves a warm meal three days each week, and a cold meal two days a week. In collaboration with our community partners, Salvation Army and First United Methodist Church, we provide nutritional meals both to the homeless and to low-income individuals and families in our community. There is no application, nor ID requirement.
Tuesday, Wednesday, Thursday 12:00 pm - 1:30 pm
Saturday & Sunday: 2:30 pm - 4:00 pm
(Closed Monday & Friday)
105 Bonita Street, Roseville, CA 95678
RENTAL & UTILITY Assistance
Since 2018, St Vincent de Paul Roseville has helped many Placer County residents remain in their homes through rental assistance. Funding availability is dependent upon current grant resources. Call (916) 781-3303 for eligibility requirements and application.
What Our Clients are Saying
"I am on social security and the personal items and food that I have been able to obtain have made such a difference in the quality of my life. Thank you so much for doing all that you do to make the difference for me and for all of the others that you do service."
"The abundance of services and programs offered to me by your organization were life-changing and so very appreciated, so much that words cannot express my ongoing gratitude."
"I am disabled, unable to walk which means most of my time I am alone in my apartment. It means so much to have my volunteer come by once a month to deliver groceries. He is such a cheerful person, has a great attitude, and makes me happy. I so look forward to not just receiving a food donation but for his happy time here!"
"The Food Locker is always such a pleasant experience because the volunteers are so kind and helpful. When we get our groceries, it's like opening up a gift for Christmas because you never know exactly what you'll get."
"It's such a blessing to be able to have people who care enough, to not only to bring food to me for the BAGS Program, but who smile and say hello. Somebody who shows up and cares about me, that means the world to me."
"I've been receiving food from St. Vincent DePaul of Roseville for nine years. It's the most dependable thing I've ever had in my life. If people are looking for an organization to volunteer for, to give their money to, to invest in, this is it. Thank you to everybody at St. Vincent de Paul of Roseville. I really do love your organization."