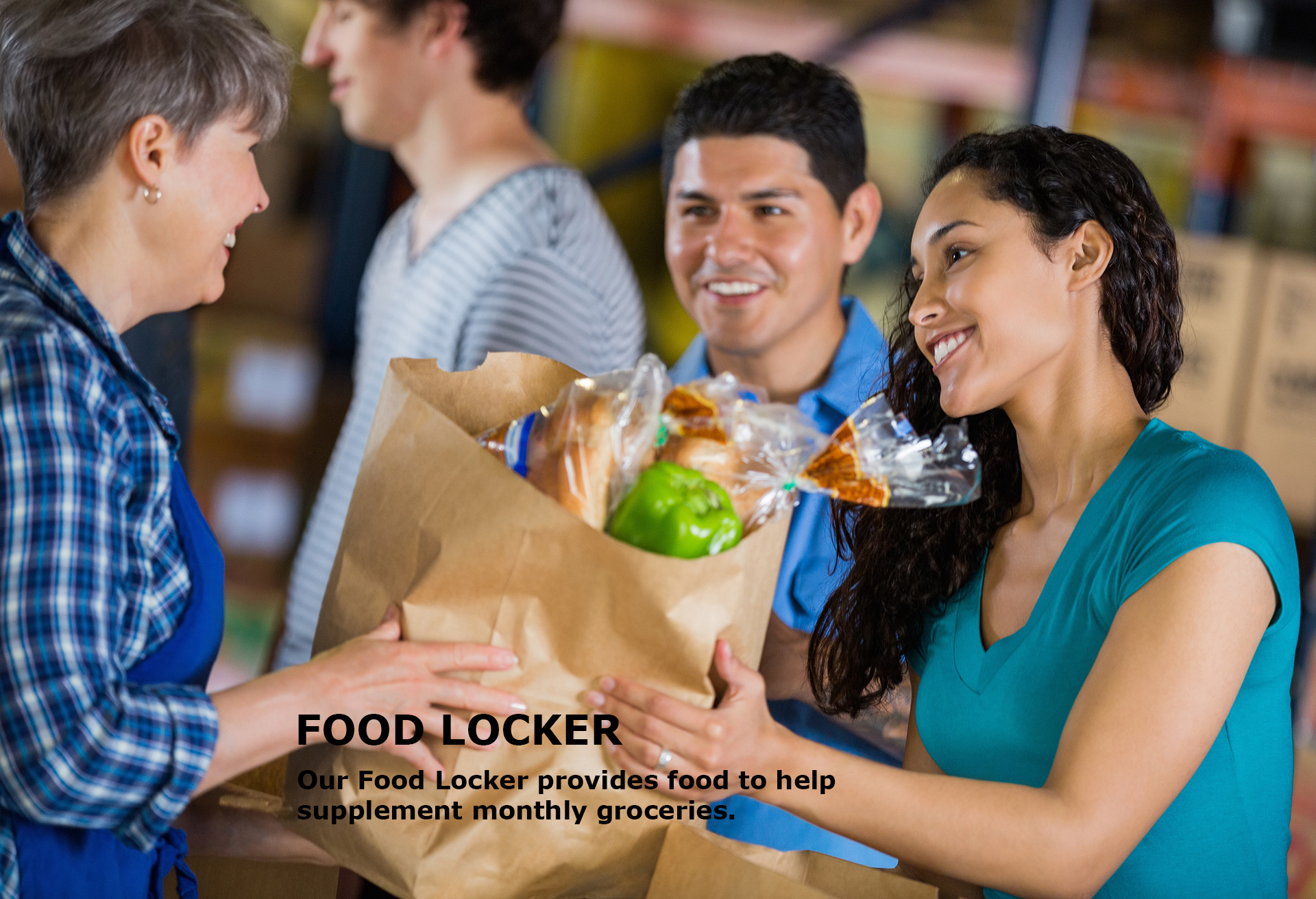 St. Vincent de Paul provides qualifying individuals and families groceries through the Food Locker Program. Food is donated through the generous grocers in our community and supplemented with donor funds to allow us to purchase food through the local food banks.
Our warehouse staff and volunteers sort and shelf products for clients to shop in our food locker marketplace. We offer families with infants and small toddler's formula, baby food and diapers.
To be eligible for participation in the Food Locker Program all clients must complete an application, be a resident of south Placer County, show proof of current residency and provide a valid form of photo identification.
Applications can be obtained and processed during business hours at our office located at:
503 Giuseppe Court, Suite 8
Roseville, California 95678
Monday – Wednesday – Friday
9:00 am – 11:00 am
The Food Locker facility hours of operation for distribution are:
Monday – Wednesday – Friday
9:00 am – 11:00 am
Shoppers currently required to wear FACE COVERING in the Food Locker.
1 shopper per household / No children
Closed on Tuesday, Thursday, Saturday and Sunday and all major holidays.
For more information, contact our office at (916)781-3303.
FOOD DISTRIBUTION WILL TEMPORARILY BE CURBSIDE ONLY
BEGINNING MONDAY, JULY 27, 2020
DETAILS AT CHECK-IN